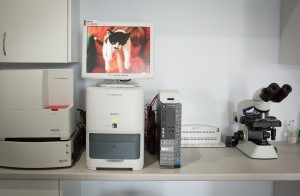 We have a full in house laboratory here at Wellington Village Vet.
This equipment allows us to perform blood tests at the Veterinary Clinic and have an answer to the test being run within 20 minutes.
This allows us the ability to perform pre-anaesthetic blood screening on our surgical patients as well as providing vital answers quickly in the case of sick animals.